SMR Maxi treatment cabinets are the gold standard of the industry. Built to order, our fully customizable cabinets are the most versatile in the market. With over 30 million possible configurations, we are sure to find one that suits your needs.
Deluxe Cabinets Include
Choice of two exterior finish materials
Choice of nine color combinations
Choice of two instruments with multiple mounting options
Two pieces of treatment glassware (clear and amber atomizers) with countertop storage holes
Stainless steel cotton/ointment container
High back and full-width cotton shelf
Four easy-glide locking casters
ETL/CSA listed
Aseptic counter top made from Wilsonart solid surface for easy removal of scratches, stains, and burns
Aseptic white plastic drawer liners or adjustable drawer dividers
Industrial quality, extra heavy duty pressure and vacuum pumps
Central vacuum/pressure version available
Left/right hand versions available
Everything from our Standard Cabinets plus…
Three pieces of treatment glassware (clear atomizer, amber atomizer, and irrigation syringe) with countertop storage holes for each
Choice to have a Dirty Instrument Tray or not
Choice of a built-in waste compartment with porthole on the door or additional shelving
Standard Maxi Cabinet

Numerous exterior finishes, solid construction, and multiple features make these cabinets an essential element in any ENT office. Standard Maxi Cabinets are an economical choice, designed for busy doctors who need convenient storage and easy accessibility to their tools and medical supplies.

Deluxe Maxi Cabinet

Upgrade to the Deluxe Maxi Cabinet for increased functionality and more working surface. The Deluxe comes with your choice of built-in waste compartment with porthole in the door or countertop, or additional shelving.

Tall Standard Maxi Cabinet

The taller countertop height makes this cabinet ideal for doctors who prefer examining and treating patients from a standing position or those looking for additional storage.

Tall Deluxe Maxi Cabinet

This cabinet is loaded with storage. It features all of the extras included with the Deluxe Cabinet and two additional drawers and one additional shelf. The taller countertop height makes this cabinet ideal for doctors who prefer examining and treating patients from a standing position.
Construction & Materials
| | |
| --- | --- |
| | All SMR Maxi Cabinets are constructed with solid seven ply birch construction of all major components. This makes them rigid and durable for years of use. |
Stainless Steel Cabinets
Stainless Steel offers a timeless style for any office. It is easy to maintain and is very durable, often lasting throughout an entire career. Stainless Steel SMR cabinets enhance the value of your practice.
Aluminum Composite Cabinets
Available in seven different colors, this material brings a contemporary look to any office. Aluminum Composite is much more durable than laminates and its smooth texture minimizes unsightly fingerprints and smudges. Aluminum Composite is a unique material made of two strong sheets of aluminum bonded to a thermoplastic core.
Pressure and Vacuum Pumps
| | |
| --- | --- |
| | The vacuum pump has been upgraded to a more powerful model that attains full vacuum in half the time of the previous style.Specifications:4.4CFM flow rate, 6.5 seconds to full vacuum. |
Exterior Finish & Countertop Color Combinations
Choose from the color combinations below or mix and match the exterior finish and countertop color choices for a small additional fee. If you are looking for something different, ask us about our custom color options.
Stainless Steel/Countertop
Aluminum Composite/Countertop
Oyster (Beige)/Chicory Cream Mélange

White/Indigo Mélange

Beachwood/Yukon Riverstone

Brushed Carbon/Yukon Riverstone

Timber Zebrawood/Yukon Riverstone

Timber Maple/Midnight Mélange

Champagne Metallic (Gray)/Midnight Mélange

 

 
 

 
Instruments                       

Two instruments are included with the purchase price of a cabinet. Instruments with an * are an upgrade and have an additional fee. Customers may choose two of the same instrument.

| | | |
| --- | --- | --- |
| Pneumatic Otoscope Head | Diagnostic Otoscope Head | Operating Otoscope Head |
| Curved All Purpose Tranilluminator | Finnoff Transilluminator | *Macroview Otoscope |
| *Ophthalmoscope |   |   |

 

Instrument Mounting Options

Corded Side-Mount

Can be mounted on either side of the cabine.

Rechargeable

Right side of countertop, or side-mounted for an additional fee.

Glassware & Jar Package

Standard cabinets include two pieces of glassware, a cotton/ointment jar, and built-in countertop holes for storage of each. Additional glassware, jars, or countertop holes can be added to any cabinet.

| | | |
| --- | --- | --- |
| Cleaning Atomizer | Amber Atomizer | Cotton / Ointment Jar |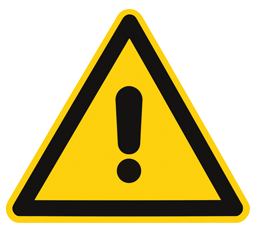 WARNING:
This product can expose you to chemicals including cumene, nickel compounds and wood dust, which are known to the state of California to cause cancer; di(2-ethylhexyl)phthalate, which is known to the state of California to cause cancer, developmental toxicity and male reproductive toxicity; and lead and lead compounds, which are known to the state of California to cause cancer, developmental toxicity, male reproductive toxicity, and female reproductive toxicity. For more information, go to
www.P65Warnings.ca.gov
.