Our Mission
We exist to serve dental health professionals by creating highly reliable, aesthetically-pleasing products that allow them to focus on providing high quality patient care.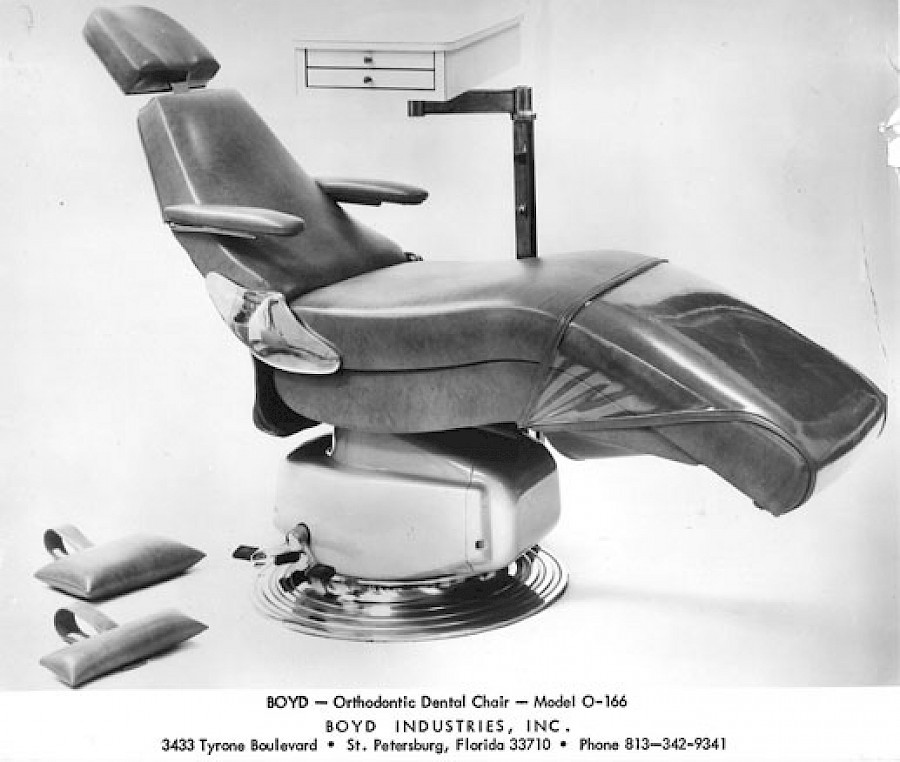 History
Our company has a long history of service to dental and medical specialists around the world. Founded in 1957 by William Gray Boyd in St. Petersburg, Florida, Boyd began operations as a custom residential furniture company. At that time, we manufactured a contoured "lounge" style chair whose shape inspired our logo.
Mr. Boyd had many customers, both dentists and doctors, who desired equipment that would enable them to practice from a seated position. Challenged with this task, Mr. Boyd was one of the pioneers of "sit-down" dentistry. Once the concept became the preferred technique, Boyd Industries elected to further refine and specialize our products to cater to orthodontists, oral surgeons, pediatric dentists, endodontists and select medical specialists.
Over the years, we remained focused on the personalized needs of our customers. Just as our customers have received specialized training, Boyd designs and manufactures equipment to meet the specific rigors of a busy specialty practice.
A New Era
Boyd entered a new phase of the company's development in 2012, when it was acquired by Adrian LaTrace, its current Chief Executive Officer. Upon joining the company, LaTrace set out on a plan to leverage his manufacturing and construction experience to position Boyd for the future. Over his tenure, the company has assembled an entrepreneurial leadership team, made strategic investments in its business and manufacturing systems, expanded the sales force and achieved the ISO13485:2016 international quality certification. Each of these initiatives better positions Boyd for the future market and its continuing growth.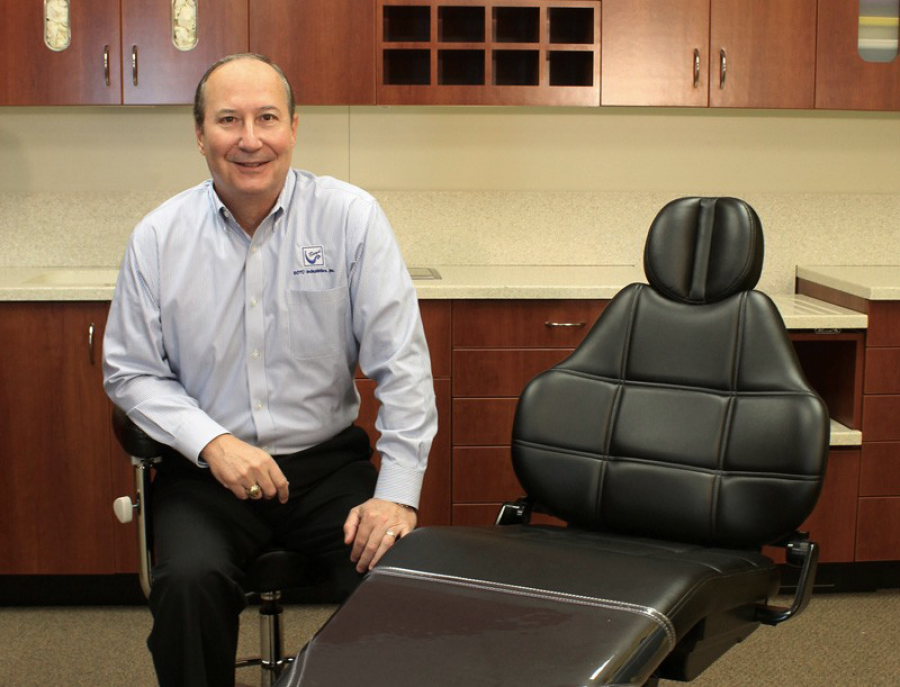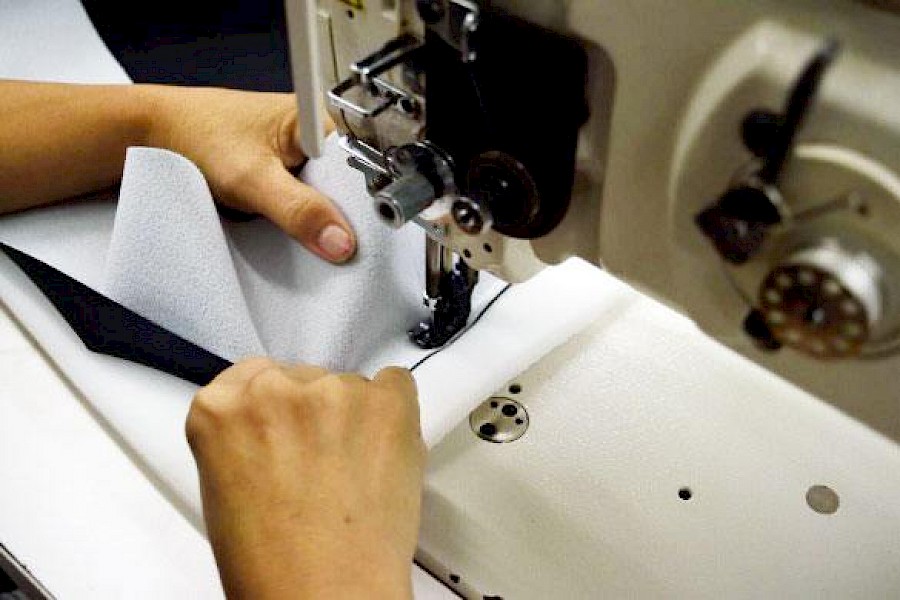 Hand Crafted Quality
Boyd manufactures almost all components used in the finished product at its Clearwater, Florida factory. The production team does it all: we cut, sew, and attach all upholstered items; use a high capacity metal-machining department to shape, mill, and turn steel components; weld and powder-coat paint steel chair frames and other metal subassemblies; thermoform the Kydex plastic used as covers and parts; and operate a fully equipped cabinet department with computerized wood cutting equipment. The company believes by maintaining these important manufacturing processes in-house it can better control the quality and availability of the many thousands of items it needs to produce its products.
Values-Driven Culture
Integrity, Dependability, Innovation, Loyalty and Respect are the values that the entire Boyd team embraces. These values represent the manner in which we treat our customers and co-workers. The company and leadership use these values to measure the performance of our team and recognize those who uphold these values in the conduct of their daily activities.